TIME TO APPLY YOURSELF
It's time to make a bold move. Become part of the next class of talented, future-focused Hiet students.
Apply Now
The Polytechnic in Civil Engineering or Polytechnic in civil Studies aims to provide students with some basic knowledge of engineering, scientific, computing, mathematical techniques, a sound knowledge of English to communicate in the job field and ability to apply the basic problem-solving techniques.
Department of civil engineering was established in the year 2014 and headed by Mr.Narender Rana with motto of inspiring quality technical education. The department comprises of team of young and dynamic faculties with rich experience in their respective subjects. The faculties are also highly dedicated to the work. The department is having well established laboratories and equipped with all the necessary equipments and also with supporting staffs. Department also has Wi-Fi connectivity. The vision of the department is to establish process of learning to meet the global standards for sustainable built environment.
HIET every year organises a special placement drive for Civil Engineering Diploma Students. Process Driven Placement System – Over time our placement process has been refined to make recruitment as simple as possible for students and companies alike.
Designed as a skill enable program, the students actually learn by doing and progress from basics to higher order skills like planning, designing and maintaining small and large structures. Diploma graduates can start entrepreneurial ventures or can pursue higher studies.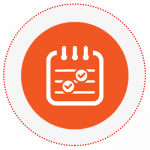 Pass with 50% aggregate marks in 10th (with Mathematics, Science and English) or equivalent. For a candidate, who has not studied English as a subject, the condition of English may be waived off provided the candidate in his qualifying exam has studied in English medium.
Program Educational Objectives
Diploma Holders of the programme will contribute to the development of sustainable Infrastructure for the betterment of society Diploma Holders of the programme, as an employee of an organization or as an employer, will continuously update their domain knowledge for continuous professional development with focus on research & development and industry interaction
Engineering companies all over the world are in need of civil engineers to develop new technologies, build better buildings, create better cities, get people to where they want to go in the best way possible, and counter the devastating effects of climate change. In other words, to improve the future of the planet. This means that the civil engineers of tomorrow (you!) are in demand. With a good education and a positive attitude you will be able to secure an exciting, well-paying job that offers you opportunities to work at the cutting edge of your field, all over the globe.
1ST SEMESTER
2ND SEMESTER
1ST SEMESTER
| | | | |
| --- | --- | --- | --- |
| Courses | Type | Marks | CODE |
| Design Studio 1: Idea and Form | Basic | 6 | 1 |
| Graphic Communication 1 | Basic | 8 | 6 |
| Applied Mathematics in Architecture 1 | Basic | 4 | 4 |
| IE Module: Introduction to Management | Basic | 8 | 2 |
2ND SEMESTER
3RD SEMESTER
4TH SEMESTER
3RD SEMESTER
4TH SEMESTER
5TH SEMESTER
6TH SEMESTER
5TH SEMESTER
6TH SEMESTER